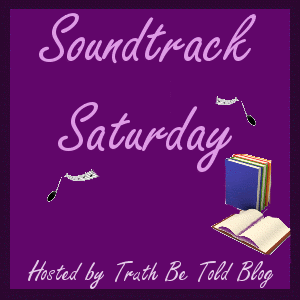 Each week there will be a linky posted on
Truth Be Told Blog
. This new feature will help other readers find new books and maybe even some awesome music! I hope this is interesting enough to add a post to your weekly schedule while still making it easy to follow along.
RULES
:
Write a post that includes a music video or song title that relates to a book you are reading that week, or just finished reading.
Include the button image in the post and link back to Truth Be Told so others can participate.
Include the book title, author, and synopsis (if possible), so others can hear about the awesome read!
Link up your posts!
Visit the blogger above you and leave a nice comment.
Visit as many other bloggers as you would like to!
This week my Soundtrack Saturday features Always Attract by You Me At Six.
I don't really know why but I listened to this song practically the whole time that I read Seers of Light by Jennifer DeLucy. So now whenever I listen to it, it kind of brings me right back to Seers of Light.
Lillian Hunt has never truly lived. Always sensing more to the world than is easily perceived, she fears that her instincts are stubborn flights of fancy, or worse, mental instability. But some things—disappearing strangers, tangible dreams, and visits from malevolent creatures—cannot be ignored. Before it's too late, Lillian is ripped from the only existence she's ever known and thrust into a reality that she always suspected, but could scarcely believe. She must learn the truth about who she is, the powerful beings that wish to destroy her, and the two men who would die to protect her.

Jennifer DeLucy has created a unique, enchanting tale of destiny and the ageless power of love in her debut novel, Seers of Light. DeLucy's novel charms readers with quirky characters, while sketching a haunting portrait of one woman's journey on the path of the supernaturally gifted. But be prepared. Once you've entered the world of Seers, you will never be the same.
You Me At Six - Always Attract