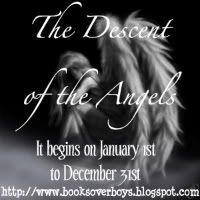 Hello all my fellow bookworms! I am truly and deeply sorry for having this post up so late in the month. Have I mentioned that this is my first year of blogging and my first time ever hosting a challenge? What was I thinking? LOL ;)
Due to certain circumstancesm Anaiz, my co-host, had to drop out of this challenge as my co-host. So now it is just me hosting this challenge. For the past month or so, I've been in out of my head thinking, "Aah! What am I going to do now?!" I've been contemplating how I am going to deal with the giveaways and all that awesomeness for you guys who are participating in this challenge and I've come to the conclusion that I am still going to stick with the monthly giveaways.
I also have something planned for the end of the year/end of the challenge. A mega giveaway....so you know, get to reading! ;)
Thank you to everyone who is taking part in this reading challenge and I apologize for my unorganized self.
I have been trying really hard for the past couple of months to get all participants onto the linky so
IF YOU ARE A PARTICIPANT, MAY YOU PLEASE HEAD ON OVER HERE AND RE-SUMBIT YOUR INFORMATION! PLEASE AND THANK YOU!
Now onto this month's prizes and the mister linky.
A copy of Heavenly by Jennifer Laurens along with a T-shirt

An ARC of Clockwork Angel by Cassandra Clare

INT'L winner: any book $10 or under from The Book Depository
Remember to leave the direct link to your review and leave the name/alias you signed up with! Good luck and happy reading! :) Also, if it isn't too much, would you mind leaving a comment after you link your review so I can be sure to check out your review? Thank you! *__*
If you want to sign up, the original post can be found
here
!
NOTE: I am using a new linky so if your review URL is more than 100 characters, please leave the link to your review in the comments and I'll find a way to link it! I apologize for the inconvenience!