Omg people, it's back but this time we're doing it big for the ladies of YA literature! :) During the summer, the lovely ladies from the
YA Sisterhood
hosted their first tournament where we represented the guys of YA lit. This time around, I am advocating the awesome Alexandria -Alex- Andros from Jennifer L. Armentrout's Half-Blood. I am so excited to be her advocate! People better watch out! ;) If you have read Half-Blood, you would know why Alex is so kick-butt! During the nominations, she garnered 175 votes which put her at seed 23...out of 32. So, I'm going to need your help in helping her make it super far into the tournament!
Spread the word through EVERY social network that you're on. Facebook, email (but only to people that would really vote...cause that would be weird), Twitter, Tumblr, Wordpress & Blogger, etc. Heck, make flyers and business cards to get the info out there! If you're on twitter, use the hashtag:
#HALFBLOODLEGION
and
#ALEXCOVENANT
to follow along with the team there. Also, here are two examples of tweets that you can use to help spread the word:
Vote for Alex on Monday, December 12th people! Mark yo calendars! Seriously...or else I'll unleash daimons on you! ;) #AlexCovenant
OR
Vote for Alex on Monday, December 12th people! Aiden totally would. Heck, Seth too! http://ya-sisterhood.blogspot.com :) #HalfBloodLegion | Pls RT!
Jennifer L. Armentrout's social networks:
Blog
|
Twitter
|
Website
|
Facebook
I'm on twitter under:
BooksOverBoys
Alex's first match is on Monday, December 12th against Nora from Becca Fitzpatrick's Hush, Hush Saga. All the info can be found on the YA Sisterhood's blog (link can be found above). During the YA Crush Tourney, voting took 40 hours then it was shortened to 24 hours because the voting system kept crashing. This time to keep that from happening, the voting span will be 24 hours. Spread the word and take your stand! Mark your calendars...or else daimons will be after you! ;)
If you're on twitter, facebook, blogger, wordpress, take a button below and make it your profile picture! Spread the word, far and wide!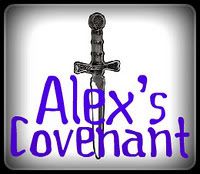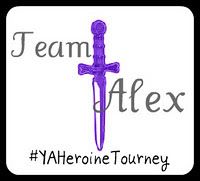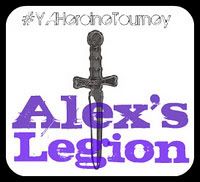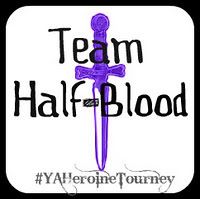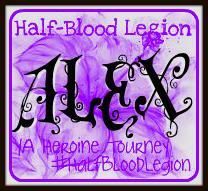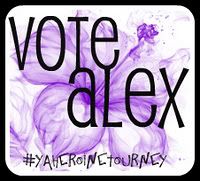 (Buttons courtesy of Jena from Shortie Says...)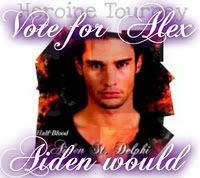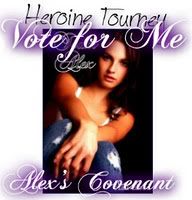 (Button courtesy of Haley from .Ya-Aholic.)
So, what makes Alex a heroine to you?!
Why is she the bestest of the besterest?!