Title:
Fiancé by Fate
(
Anyone But You, #1
)
Author: Jennifer Shirk
Publisher:
Entangled: Bliss
Release date: April 14, 2014
Age group: Adult
Genre: Contemporary Romance
Their fake relationship is a twist of fate.

Sabrina Cassidy believes in fate. So when her fiancé breaks off their engagement, she's convinced they'll get back together eventually. But fate was not on her side when it brought Jack Brenner into her life—and work. Frustrating, gorgeous, and cocky, Jack has an offer that Sabrina can't refuse. Not if it means getting the life she's always imagined.

Despite being one of the town's most eligible bachelors, Jack has a reputation that's working against him. He has to convince his father—and his company's board—that he's ready to settle down if he wants a promotion. But convincing Sabrina to be his fake girlfriend turns out to be the easiest part. What he didn't count on was their intense attraction and how easily their lie would escalate. Sabrina's still hung up on her ex, and Jack will never settle down. But fate has other ideas...
Amazon | Barnes & Noble | Kobo | iBooks | Google Play
Got Superstitions?
Hey, all! Jennifer here!
In case you don't know, I have a new romance out called
Fiancé by Fate
, which deals with my heroine being extremely superstitious—to the point which it controls a lot of what she does in the book.
Some people might scoff at that as being unrealistic.
Maybe. (For me.) But for some, it might feel very real.
According to
LiveScience.com
many superstitions stem from the same human trait that causes us to believe in monsters and ghosts: "When our brains can't explain something, we make stuff up. In fact, a 2010 study found that
superstitions can sometimes work
, because believing in something can improve performance on a task."
I see that in people! Have you ever watched a Major League Baseball game? Batters have certain rituals they do every time they're up to bat for luck. (Remember Nomar? If not, check out his batting ritual
here
.) And how about last year when the Red Sox all decided to grow beards and not shave?
Interesting, isn't it?
Here are a few of the MOST common superstitions:
beginner's luck
walking under a ladder brings bad luck
having a black cat cross your path brings bad luck
bad luck comes in threes
don't break that mirror or bad luck for seven years
666 ← bad number
knock on wood
rabbit's foot brings luck
cross your fingers for luck
Friday the 13th something bad will happen
I like to think of these as human quirks. My heroine Sabrina definitely has her share of them! Will she finally abandon them and listen to her heart?
I hope you check out
Fiancé by Fate
to find out!
ONLY 99 CENTS
until April 28th!
**And if you're in the mood for more fun romance, my novella
A Little Bit Cupid
is
FREE on Amazon
until then too!**
Thanks so much for having me!
So do you have any superstitions of your own?
About the author: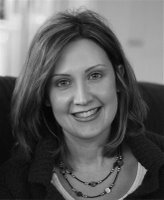 Jennifer Shirk has a bachelor degree in pharmacy-which has in NO WAY at all helped her with her writing career. But she likes to point it out, since it shows romantic-at-hearts come in all shapes, sizes, and mind-numbing educations.
She writes sweet romantic comedies and won third place in the RWA 2006 NYC's Kathryn Hayes Love and Laughter Contest with her book,
The Role of a Lifetime
. Recently, her novel
Sunny Days for Sam
won the 2013 Golden Quill Published Authors Contest for Best Traditional Romance.
She's also a board member for Straight Ahead Ministries, an organization involved in helping spread the gospel and aiding medical and pharmacy students in Russia. She resides in a beach resort in NJ, and when she's not involved in all the above, she's taking care of her most treasured possessions: her husband, daughter, guinea pig (Rocco), puppy (Sox) and four hermit crabs.
Connect with Jennifer Shirk:
Website
|
Facebook
|
Twitter
|
Goodreads
a Rafflecopter giveaway
ENTER GIVEAWAY HERE if widget is inaccessible.
This tour is brought to you by: