Welcome to week two of
#FootballFriday!
Last week, we met
Carson McClain
. This week, we are going to meet
All Lined Up
's heroine, Dallas Cole!
If you've been following Cora Carmack's Twitter or Facebook posts, every week leading up to
All Lined Up
's release, she will be giving away a signed ARC. WUT, WUT. I know! So, make sure you stick around for the entire post for your chance to enter to win!
Without further ado, I present to you, Dallas Cole, aka Daredevil! ;p
About the book:
Title:
All Lined Up
(
Rusk University, #1
)
Author: Cora Carmack
Publisher:
William Morrow Paperbacks
Expected publication: May 13, 2014
Age group: New Adult
Genre: Contemporary Romance
New York Times and USA Today bestselling author Cora Carmack follows up her trio of hits—Losing It, Faking It, and Finding It—with this thrilling first novel in an explosive series bursting with the Texas flavor, edge, and steamy romance of Friday Night Lights.

In Texas, two things are cherished above all else—football and gossip. My life has always been ruled by both.

Dallas Cole loathes football. That's what happens when you spend your whole childhood coming in second to a sport. College is her time to step out of the bleachers, and put the playing field (and the players) in her past.

But life doesn't always go as planned. As if going to the same college as her football star ex wasn't bad enough, her father, a Texas high school coaching phenom, has decided to make the jump to college ball… as the new head coach at Rusk University. Dallas finds herself in the shadows of her father and football all over again.

Carson McClain is determined to go from second-string quarterback to the starting line-up. He needs the scholarship and the future that football provides. But when a beautiful redhead literally falls into his life, his focus is more than tested. It's obliterated.

Dallas doesn't know Carson is on the team. Carson doesn't know that Dallas is his new coach's daughter.

And neither of them know how to walk away from the attraction they feel.
Amazon | Barnes & Noble | Kobo | iBooks | Google Play | Book Depository
Read the first three chapters here.
Dallas's first line:
In Texas, two things are cherished above all else—football and gossip. My life has always been ruled by both.
When Carson first sees Dallas:
Her pale skin shines a creamy white in the moonlight, and dark red hair frames a heart-shaped face with full, pouty lips. Her eyes narrow on me, or maybe she just squints.
A few of my favorite Dallas lines:
God, do they make WD-40 for flirting? Because I am
rusty
.
I am thinking about how it will be impossible for us to have a couple nickname if we get together because every combination ends up just being one of our names when he laughs.
On the surface I'm all
Oh, haha. I'm great. Loving it. Everything's great. Just great. Hah. Hah.
And underneath I'm like
Dear God, why is this hymn SO LONG?
Basically, Dallas is high larious. Cora definitely brings the same level of humor and comedy to
All Lined Up
that was previously found in her
Losing It
series! If you take a look at my copy of
ALU
, you'll find a plethora of highlighted quotes and passages! There were so many times when I was SALTS-ing and LOL-ing, for true! I cannot wait for all of you to read all about her!
My song for Dallas:
Same thing for
Carson's song
: I'm not sure if lyrically (maybe only some parts) this song is
it
for Dallas but I think the sound of it is perfect! Also, the scene below is like... spot on for one of the scenes in
ALU
. Seriously!
So, what do you think of Dallas Cole? Here's what Cora had to say:
She's feisty and direct (aka... brutally honest). That's what happens when you're raised by a football coach. She's snarky and just a touch insecure (aren't we all?). She's unemotional and unattached and that's how she likes it. She prefers to push all of her emotions into her dancing where they're useful.
Next week, come back as we dish it out on Stella, Dallas's best friend, bff, biffle. You don't want to miss it! Stella is definitely something of a character and she was one of my top favorites!
a Rafflecopter giveaway
ENTER THE GIVEAWAY HERE if widget is inaccessible.
Make sure you guys stop by the
#Carmcats
's
#FootballFriday
posts and read all about what they think of Dallas!
And because
#FootballFriday
was originally about sexy football players (and the occasional hot coach ;p)...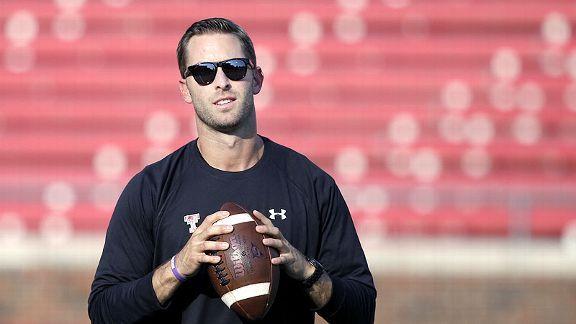 Anyone else think that Kliff Kingsbury and Ryan Gosling are twinning? ;p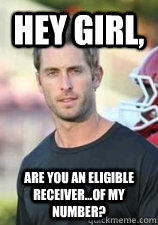 Lol! Happy, happy, happy Friday!