Title:
Only Between Us
Author: Mila Ferrera
Publisher: Self-published
Release date: September 3, 2013
Last semester, Romy escaped from an abusive relationship with the guy she'd thought was the man of her dreams. This semester she's putting herself back together, determined to reclaim her passion for art and for life. When she signs up for a painting class at the local art co-op, the possibility of passion becomes very real—in the form of her teacher, Caleb. Both mysterious and seriously hot, Caleb bares his soul on his canvases, and Romy's fascinated by what she sees.

Caleb is just trying to keep his head above water. Caring for his traumatized, unstable sister is getting harder every day, and his paintings are so dark and bleak that no one is buying. Teaching classes at the co-op is no longer enough, and now he's going to have to sell more than just his art to the wealthy, sex-starved women in his classes. But when Romy comes along, she makes everything more complicated. She sees the truth in his paintings -- a truth no one else has realized, until now.

Romy and Caleb might have a real shot together -- one that could heal them both. But when ghosts from their pasts re-emerge, determined to keep them apart, will they be strong enough to hold on to each other?
Amazon | Barnes & Noble
The Only Between Us Playlist
I have playlists for all my books, and OBU is no exception. I put my lists up around pub time, and they can be found right
here
if you want to listen. If you'd just like a song list, though:
Only Between Us Playlist: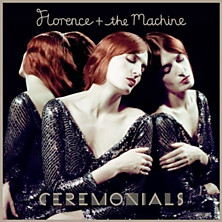 New Low
by Middle Class Rut – "I have no space/No room to move around/And this box is getting smaller/I'm trying to get out …" At the beginning of the book, Caleb is so worn down and feels so trapped, and this song reminds me of that.
Be Calm
by fun. – "I know you feel like you are breaking down/I know that it gets so hard sometimes/Be calm …" A perfect reminder during those moments of anxiety, and Romy has many of them.
Seven Devils
by Florence and the Machine – "For what has been done/Cannot be undone/In the evil's heart/In the evil's soul …" I think this song is kind of terrifying, and to me it captures the kinds of memories Caleb and his sister face.
Iridescent
by Linkin Park – "You felt the gravity of tempered grace/Falling into empty space/No one there to catch you in their arms …" This song is just the soul of loneliness, and I think it's one Caleb would listen to as he paints.
Take Me Back To Where I Was
by Shiny Toy Guns – "Please take what I've had to hide/Start me over from the start/Reshape my heart tonight …" A very melancholy song, but a beautiful one. Another Caleb painting song.
Timeless
by The Airborne Toxic Event – "Just help me through this moment/After everything I told you/How the weight of their loss is like the weight of the sun …" Caleb has suffered incredible loss, and the moment he lets that out is pretty cathartic.
Both Hands
by Ani DiFranco – "I am writing graffiti on your body/I am drawing the story of how hard we tried…" This one haunts me. It's just a classic song about how you can love someone and still struggle to be together.
Dig
by Incubus – "Dig me up from under what is covering the better part of me …" A lot of this book is about exactly this.
Guilty As Charged
by Tegan and Sara – "And so I go back home to be by myself/I try everything I've ever read/Desperate, I still can't get you out of my head …" How Romy feels about Caleb, in a nutshell.
Soul Meets Body
by Death Cab for Cutie – "Cause you're the only song I want to hear/A melody softly soaring through my atmosphere …" There's something amazing about finding peace and sanctuary in another person, and it's how Caleb feels about Romy.
Q. What was your favorite chapter (or part) to write and why?
By far, my favorite scene to write was the one that inspired the cover. Because of the chapter structure, the reader gets both Romy's (at the beginning) and Caleb's (as things get wild) perspectives, and because it's their first KISS. It's a very intense scene, and one in which both characters completely let themselves go. I love that kind of scene.
Q. Who's your favorite character to write and why?
Caleb. He's got all this stuff going on inside of him, but he struggles to express himself with words, especially when things get emotional (he pours all of that into his paintings). And yet, sometimes he says really insightful stuff that leaves Romy, who's training to be a therapist, kind of stunned. He's just a very interesting character to me, who's been through stuff that's really made him question his worth and strength. Of course, Romy helps him figure it out.
Q. Is there a character / characters in your books you particularly identify with?
Probably Romy and Jude in this particular book, since I know how scary it is when you first start seeing clients—you want so badly to do right by them, and are afraid of getting it wrong somehow and inadvertently harming the person. Romy really struggles with this—even with Caleb, who's not her client.
Q. What are you working on next?
EVERYTHING BETWEEN US, another standalone contemporary romance, comes out 11/5/13. It features Caleb's best friend, Daniel, who is also an artist. It's on
Goodreads
! Daniel's a very different character from Caleb. In his own words: "Caleb bares his soul on his canvases. I bare everything but."
Q. Any series plans?
I will never write a romance series that features the same couple over and over again. I think I'd get bored of writing all that breaking up and making up, so I only write standalone novels with HEAs. That's what makes me happiest!
About the author:
Mila Ferrera lives in New England, where she has a family and a job and does various normal, everyday things, all while plotting novels in her head. She has a passion for writing new adult/adult romance featuring psychological twists and tortured heroes. Her own psychology internship involved plenty of consultation, but alas, no sexy Swedish doctors, which is why she had to make one up. SPIRAL is her first novel. ONLY BETWEEN US, her second new adult romance, will be available 9/3/13.
Connect with Mila Ferrera:
Blog
|
Twitter
|
Goodreads
Giveaway details:
One entry per household.
There will be one winner.
You must be

18 years or older

.
Giveaway is open

INTERNATIONALLY

.
Contest ends on

Wednesday, September 18, 2013

.
Winner will be chosen by Random.org through Rafflecopter.
Winner will have 48 hours after notification to respond.
Good luck!
a Rafflecopter giveaway
ENTER GIVEAWAY HERE if widget is inaccessible.
This post is brought to you by: