This post can be anything related to book characters so I figured why not do a combination of favorite villains, bffs, the other guy in the love triangle, etc. ;) Throughout the year, as I was reading a fews books, these characters stood out to me...besides the leading male and female so here is where they get their spotlight!
TOP 10 CHARACTERS IN 2011
1. Brea from Half Moon by Jordan Deen
Why: If there was a Best Friend Award, Brea would totally get it hands down!
2. Kate from Angelfire by Courtney Allison Moulton
Why: Because she was so real and cool and chill and flat out awesome!
3. Toraf from Of Poseidon by Anna Banks
Why: Haha, I just love him. :)
4. Caleb from Half-Blood by Jennifer L. Armentrout
Why: If I were to have a guy bff, Caleb would be him, most definitely!
5. Diana from The Lonely Hearts Club by Elizabeth Eulberg
Why: Like I stated in my review, she showed the most growth to me and something about her just stood out to me.
6. Cadan from Wings of the Wicked by Courtney Allison Moulton
Why: For him and the two fellows below, do you guys even need a why? JUST CAUSE.
7. Seth from Pure by Jennifer L. Armentrout
Why: Like Seth would probably say, "What he ↑ ↑ ↑ said." LOL
8. Adrian Ivashkov from Frost Bite by Richelle Mead
Why: Better question, why NOT?! *wink wink*
9. Kristen from A Touch Mortal by Leah Clifford
Why: She's got so much spunk and attitude! I like. When I think Kristen, I see this:
10. Luke from A Touch Mortal by Leah Clifford
Why: He's the ultimate bad boy...and that's saying a lot because when the character is an obvious villain, I tend to stay away but man...I can't resist. ;)
• • • • • • • • • • • • • • • • • •
I think we have reached the easy posts of Top 10 of 2011 because this post for me was easy peasy! I think these characters will always be my top ten...for a while. But who knows. :)
What do you think? Do you agree with my choices? Have you ever heard of them? I like how I feature six characters from three authors, haha! Yeah, they're just that awesome!
Well, tomorrow is the last day of Top 10 of 2011 and that post is the one where we look back and forward, all at once. It will consist of the
Top 10 Books I'm Looking Forward to in 2012
along with a few recaps of total number of books I've read, pages read, etc. I might even include some end of the year stats with any other stats I feel like sharing, haha!
Come back tomorrow, one last time, to look forward with me as we approach 2012.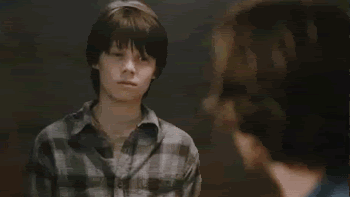 BWAHAHAHAHAHAH!