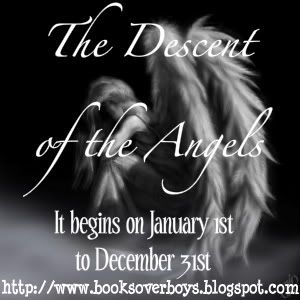 Today is the first day of February, so I'll post the Mister Linky for those of you who want to share and post your reviews for this month. You will have until February 28th to post your review(s) and you'll receive an entry to the monthly giveaway.


This month's prizes consist of:
A copy of Heavenly by Jennifer Laurens and a t-shirt

A signed copy of Angel Star by Jennifer Murgia

INT'L winner: any book $10 or under from The Book Depository
Remember to leave the
direct
link to your review and leave the name/alias you signed up with! Good luck and happy reading! :) Also, if it isn't too much, would you mind leaving a comment after you link your review so I can be sure to check out your review? Thank you! *__*
If you want to sign up, the original post can be found
here
!
*NOTE:
I am using a new linky so if your review URL is more than 100 characters, please leave the link to your review in the comments and I'll find a way to link it! I apologize for the inconvenience!