Being grounded, however, didn't stop me from sneaking out the back door of my house at night so that Will and I could patrol for reapers. We either trained or hunted every night, and I was getting better. I learned to strike for the head or the heart to bring the reapers down quickly and avoid getting injured as much as possible. Will worked with me patiently and tirelessly, and my memory was returning little by little. It was a constant comfort to know he was always there somewhere, completely in tune with me. I knew he had the strength to protect me, even if I didn't know I had the strength to protect myself.
How are you guys enjoying the posts?! Is your anticipation building more and more each day?! In exactly one week from today, Wings of the Wicked will be on bookshelves - store bookshelves and home bookshelves, lol! I want every version available! I haven't purchased my paperback copy of Angelfire yet because I'm waiting to order signed, personalized copies of both the paperback copy of Angelfire and Wings of the Wicked from CAM's local indie when Wings of the Wicked releases so I can just do it all at once. I'm also planning on purchasing the German copy. And now is probably where you'd look at me like: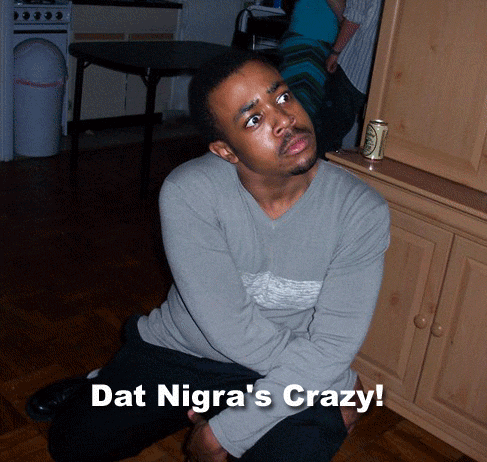 I'm not, I promise. I just really, really, really, REALLY love the whole freakin' entire Angelfire series so I want every possible version of the book! Okay, I guess I should probably get to today's guest post, haha! I have a tendency to get off topic and...like I am now.
Today's guest post is brought to you from Amanda over at Book Love 101. Right at this very moment, Amanda is finishing up Wings of the Wicked. *does a mini freak-the-freak-out dance* How do I know? Because I read it in this
post
! I stumbled upon it yesterday when I was writing up this post because I was you know...just checking out Amanda's blog and it totally made my day that she's reading Wings and that she's almost done with it! Now, I'm going to go and tweet the heck outta her and bug her until she flips the very last page! :)
• • • • • • • • •
• • • • • • • •
• • • • •
Here to talk about Angelfire by Courtney Allison Moulton!
What can I say about Angelfire?
Besides the usual gushing about how AMAZING it is!
Honestly, I loved this book! I read it early in 2011 and it remained a favorite of mine throughout the year.
It's no wonder I recommended it in almost all of my Top Ten Lists!!
Books like these are the reason I read!! This is yet another amazing addition to the list of truly epic books I've read this year. It had EVERYTHING I could ever want a book to have! The action scenes were so detailed I could almost picture them in 3D! lol! The hints of romance practically had me swooning!! I literally fell for these characters along with them. I could feel Will's pain..I was annoyed along with Ellie! I was with them every step of the way! Their conversations felt so real at times I kept thinking..I would so say that! And the questions...yup I had my fair share of questions. The story keeps you questioning all the way through! The best part....my questions were answered!!! And I loved those answers too! This book could not have ended in a better way. I wouldn't change a thing! I knew what was coming in the end..and I agreed with it whole heartedly...it had to be done. But I along with Ellie still hope! lol! I can't wait for the next book!! Honestly...I CAN'T WAIT!!!!! 5 epic stars for me if not more..if I could I'd give it 10!
Angelfire even inspired me to take to my video editing skills!
Check out my fan-made book trailer for Angelfire!