As most of you know, I am the biggest fan of Courtney Allison Moulton's Angelfire series so with that said, I have planned this sorta blog tour/guest post thingy that will take place from Monday, January 23rd until Friday, February 3rd where I will be featuring multiple bloggers who have written up a guest post about something related to the Angelfire series. I have titled it Squishy Blood Crack for Reapers because all this raving and praising for the series will basically be like crack to the reapers! ;) Drugs that will just keep 'em high and feelin' good! LOL
This is all in honor of Wings of the Wicked's release which is on Tuesday, January 31st! Aaaah, this is the part where I freak out and get all excited because finally - FINALLY - people will get to read this book of amazingness! Like seriously! I don't know what CAM did in this book, some witchy ju-ju thing probably, because I'm very crazily obsessed with this book! Very I tell you! ;) Whenever I talk about the book to anyone I get sorta like this:
Basically this ↓ people!
THIS ↓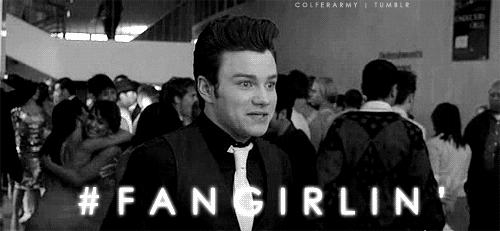 If you guys haven't picked up Angelfire yet, I suggest you go out and do that right after you read this post and hopefully you won't be disappointed! I mean, if you guys start it now or sometime this week, you'll finish it just in time for Wings of the Wicked - no wait and everything. That's a total win right there! Pleeeeeeease?! With lots and lots of rootbeer kisses on top?! <333 ;) You'll make me an uber happy person!
The blog posts will consists of the bloggers talking about their favorite character, the world in Angelfire, a movie cast, why they love the series overall, etc. so come join us as we countdown the days until Wings of the Wicked will be out there in the world for everyone to read and devour!
9 DAYS UNTIL WINGS OF THE WICKED'S BOOK BIRTHDAY!
Ahh, we're down to single digits! Holy mutha freak! Get excited people! REAL excited!