IMM is a weekly meme hosted by Kristi at
The Story Siren
with some inspiration from Alea at
Pop Culture Junkie
where we post about books we have
received
during the week via mailbox, local library, or store bought, etc.
_________________________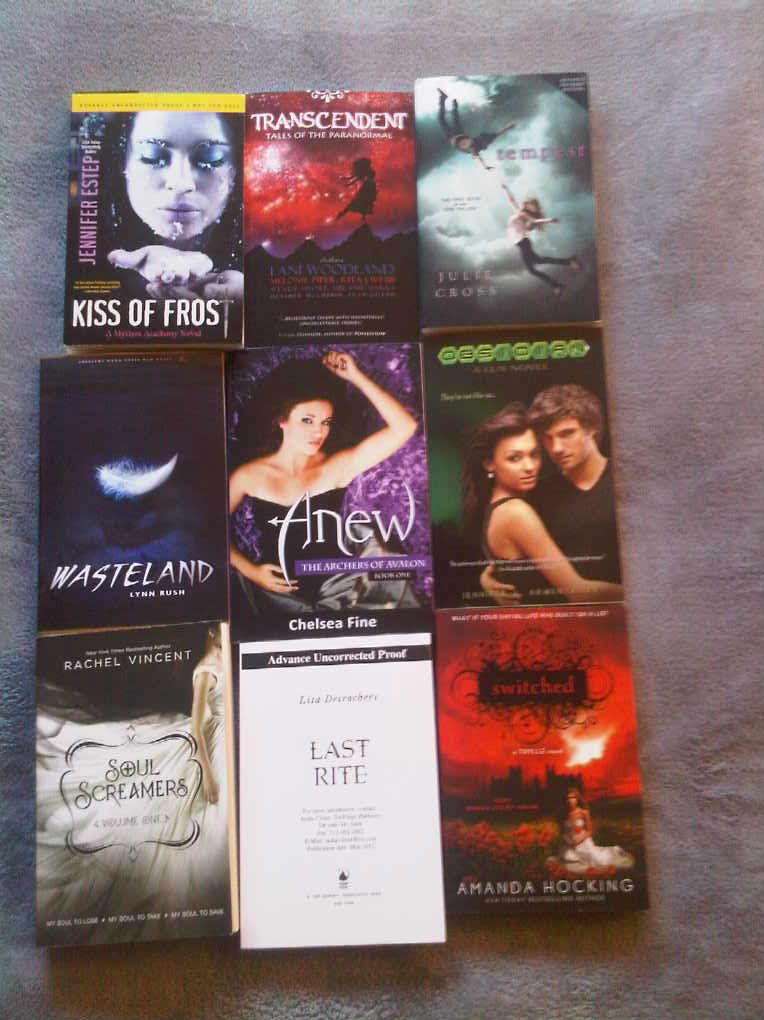 Wow, it's been nearly a year since my last In My Mailbox - seriously! My last IMM was on February 2nd, 2011. In my last IMM blog post, I started doing vlogs and for some reason since then I stopped. Anywho, let's get to the present. These are the books I received since last Saturday - January 7th, 2012.
Since Saturday, I received a package(s) every day up until Wednesday. On Friday evening, I went to my B&N and purchased the Soul Screamers omnibus, Volume One for the Soul Screamers reading challenge! I also purchased Switched by Amanda Hocking because I have been wanting to read this series since forever and I absolutely love the new covers! They're so gorgeous! :)
And the most exciting package I received this week was from Lisa Desrochers! Right when I saw the package with her name on it, I knew right away what book was within! I couldn't tear through the package wrap fast enough! I am such a freakin' fangirl of this brilliant series! I'm a bit sad to see it end but I'm totally excited at the same time! I picked it up last night and I'm already two hundred pages in...waaah; almost done! Eeep!
• Transcendent: Tales of the Paranormal by Lani Woodland, Melonie Piper, Rita Webb, Wendy Swore, Melanie Marks, Heather McCubbin, and Evan Joseph (
Goodreads
|
Amazon
)
I purchased Soul Screamers and Switched this past Friday and I absolutely cannot wait to dive into those two as well! Aaah, so excited! Anyway, I apologize for the messy/unorganized format of this post! It has been so long since my last IMM post that I don't even really know how to format my list of books, my thank you's, and what not, lol!
Lastly,
What did you receive in your mailbox this week?